Library Kids - June 9, 2016
Thursday, June 9, 2016
Library Kids is Madison Public Library's email newsletter featuring news, events, and recommended books for kids PreK through grade 6.
June 9, 2016 Issue
In this issue:
Featured Events


Rock & Read: A Father's Day Family Fundraiser
Join Madison Public Library Foundation for an afternoon of fun in the sun at the third annual Rock & Read. This family-friendly fundraiser will take place on Father's Day, Sunday June 19, in the Bier Garten at Capital Brewery, 7734 Terrace Ave., Middleton. Admission is free with a $5 suggested donation.
Enjoy a cheerful summer afternoon of live music by Yid Vicious and Sean Michael Dargan, kids' activities from Monroe Street Arts Center, a raffle with fabulous prizes, and more! Wisconsin Badgers men's basketball coach Greg Gard will also be in attendance, and guests will have the opportunity to take photos and get an autograph. Burgers, hot dogs, chips, soda, juice, milk and Capital beer will be available for purchase. Schoep's Ice Cream will give out treats.
Rock & Read raises money for Madison Public Library's Summer Reading Clubs. This year's clubs theme is "Read Like a Badger — On Your Mark, Get Set, Read!"
Make the MOST of Your Summer
School's out! Wherever you live in the Madison area, you can find before and after school programs, sensational summer sports and holiday-break activities for all ages and budgets. The Madison-area Out-of-School Time (MOST) Program Finder is a one-stop-shop for families and youth to find quality programs offered before and after school or during summer and holiday breaks for Madison-area youth. Locate programs near your home or at your child/youth's school. Search for programs that match your needs based on location, age, time of day and more. Visit mostmadison.org to start making the MOST of your summer.
If your organization provides out-of-school programs, check out the For Organizations section of the MOST web site to find information on how to register your organization, eligibility requirements, and how to upload your program details for free.
Learn more about MOST, an unprecedented collaboration between the City of Madison, Dane County, Madison Metropolitan School District, and over 45 Madison-area youth-serving organizations, including Madison Public Library.
B-fest, Barnes & Noble's Teen Book Festival
Meet Madison Public Library's Teen Services Librarians at B-fest, Barnes & Noble's Teen Book Festival on Saturday, June 11!

Stop by to participate in some awesome (and free) activities, including: making a stop-motion book trailer, creating a bookmark, planting an herb garden, making a paper rose, trying a selection of board games, and adding to a community art project!

A percentage of proceeds from in-store sales all day June 11 support Madison Public Library and area community partners, or online from June 11-14. Use book fair code 11869971 to credit sales to Madison Public Library.

Schedule of Events:
9:00am-6:00pm Madison Public Library Teen Services Bookfair
11:00am B-First sneak peeks at new favorites
11:00am Meet Angie Stanton, author of "The Jamieson Brothers" series
2:00pm B-Part of the Fun
Check out the Barnes & Noble event site for all B-fest events.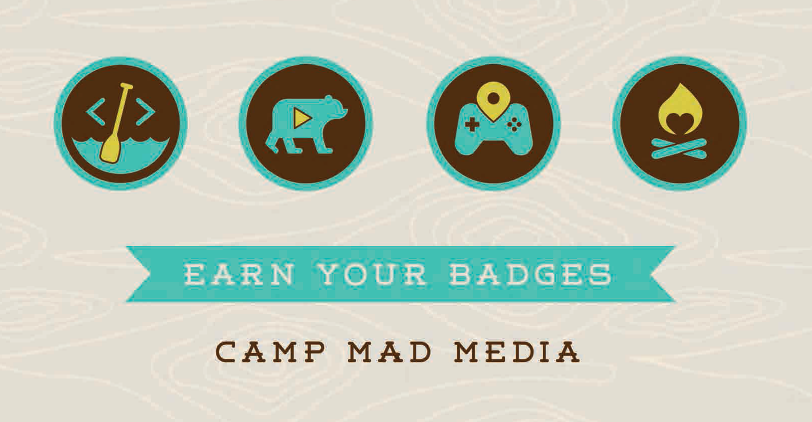 MAD Media Summer Camp for Educators
If you are a Madison-area educators, we've got a fun way for you to learn new skills, increase your digital literacy, and play around with tools that can enhance student learning this summer. Camp MAD Media is a hands-on digital media "Summer Camp" just for educators!
In four fun and engaging 2-hour weekly 'camps', we will learn the basics of 4 popular digital techniques that can be used to enhance student learning:
Coding -- June 15 -- 9am-11am
Social Media -- June 22 -- 9am-11am
Animation -- June 29 -- 9am-11am
Gaming -- July 6 -- 9am-11am
Camp MAD Media is sponsored by WeThinkBig and Madison Public Library, and takes place at the Central Library, 201 W. Miffin St. Madison. Professional Development and Digital Badge Credentialing may be available through your school district. Learn more or reigister for one or all four sessions.
Upcoming Events
We have so much going on we can't even fit everything into one email! A few highlights are below, but you can find a full listing online here and here.
Find Chess Clubs here
Find Knitting Clubs here
Find LEGO Clubs here
Find Storytimes for ages 0-5 here

English For Parents Class/Inglés para Padres
Tuesdays and Thursdays in June, 10:30 am - noon - Central Library [more info]

Donuts with Dad
Saturday, June 11, 10 - 11 am - Alicia Ashman Library [more info]

Drumming Up Summer!
Saturday, June 11, 10:30 am - 12:30 pm - Hawthorne Library [more info]
Madison Mounted Horse Patrol Meet & Greet!
Tuesday, June 14, 3 - 4 pm - Hawthorne Library [more info]
Snakes Alive!
Tuesday, June 14, 2 - 3pm - Lakeview Library [more info]

Zoozort
Tuesday, June 14, 2 - 2:45 pm - Sequoya Library [more info]

Baby Gym
Wednesday, June 15, 10 - 10:45 am - Sequoya Library [more info/register]

A Wild Rumpus [in the Park!]
Tuesday, June 14, 2 - 4 pm - Haen Family Park (7702 Tree Lane) [more info]

Rocks & Minerals
Wednesday, June 15, 1 - 2 pm - Meadowridge Library [more info/register]

Dinner & A Movie: Big Hero 6
Thursday, June 16. 6 - 8 pm - Central Library [more info]

Family Fun Night: The Spellbinder, Magician & Illusionist
Friday, June 17, 6:30 - 7:30 pm - Goodman South Madison Library [more info]

Hoo's Woods Raptors
Saturday, June 18, 1:30 pm - 2:30 pm - Pinney Library [more info]


New Books
Escrito y dibujado por Henriqueta
by Liniers
Enriqueta recibe unos lápices de colores de regalos que dan rienda suelta a su imaginación. Junto con su gato Fellini, escriben un cuento de terror pero con final feliz. (When Henrietta's mother gives her a box of colored pencils, she sets out to draw a terrifying and fantastic adventure.)
This Spanish language title will especially appeal to emerging young readers.
Fletcher Family Takes Rock Island
by Dana Levy
Summertime brings the Fletcher Family back to Rock Island where the good times never end, but this summer the boys' favorite lighthouse is all boarded up! With the help from their new neighbors, the Garcia girls, the boys are determined to find out what is really happening with their lighthouse and save it, no matter what the cost. Even grownups will love the old-fashioned summer hijinks and upper elementary readers will love the contemporary setting and thoroughly "Modern" family!
Hamsters on the Go
by Kass Reich
Hamsters have many places to go and lots of different ways to get there! Your tiny transportation fan is sure to love this latest board book from the author of Up Hamster, Down Hamster.
How to Dress a Dragon
by Thelma Godin
A small child helps his reluctant, toddler-like dragon get dressed. Don't forget to choose your favorite dragon underwear!
The Inn Between
by Marina Cohen
During a long car trip, eleven-year-old best friends Quinn and Kara explore the strange and creepy goings-on at a remote Nevada inn when Kara's family stops for the night....and family members begin to disappear!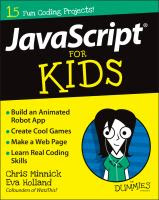 JavaScript for Kids for Dummies
by Chris Minnick
This informative, yet engaging text guides you through the basics of coding with JavaScript, and is an essential resource if you want to expand your technology skills while following easy, step-by-step instructions. Want to learn more about coding or interested in honing your skills? Come to the Hawthorne Library this summer for a weekly drop-in coding club: Kids Code Madison-- new and experienced kid programmers and their parents welcome!