Booked for Teens - September 1, 2014
Booked for Teens
Monday, September 1, 2014
New teen books and teen events and classes.
View more Booked for Teens: Blog View | Archived Newsletter View | Insider
Upcoming Events

Check out the Bubbler calendar for classes and events at the Central Library's Media Lab and Bubbler space.

MadCity Makers Meetup
Wednesday, September 3, 6:45pm-8:45pm -- Pinney Library [more info]

Chess Club for Kids
Thursdays, 9/4 & 9/18, 4:00pm-5:00pm -- Pinney Library [more info]

First Friday Flicks: The Amazing Spiderman 2
Friday, September 5, 6:00pm-8:30pm -- Pinney Library [more info]

Start a Smoothie Habit
Saturday, September 6, 2:00pm-3:00pm -- Lakeview Library [more info]

Cartooning in the Digital Age
Sunday, September 7, 2:00pm-4:00pm -- Central Library
Cartooning in the Digital Age is a two-hour program by veteran cartoonist Bill Barnes (Unshelved, Not Invented Here). The first part, The Basics of Cartooning, is a fast and fun workshop for middle schoolers through adult, covering every step in creating a comic strip: creating memorable characters, writing dialog, lettering, pencilling, inking, and coloring. The second part, The Technology and Business of Cartooning, is oriented towards mature teens and adults. Bill demonstrates how to use computers to create and publish comic strips to the Internet, and how to make money doing it. [register]

Teen Tuesday
Tuesdays, September 10-30, 3:30pm-5:30pm -- Goodman South Madison Library
Stop by this weekly after school teen drop-in session to play vids and mess around with a rotation of art and technology projects.

Madison Writing Assistance: General and Job Writing Help
Tuesdays, September 10-30, 4:30pm-7:30pm -- Goodman South Madison Library [more info]

Getting Into College: Understanding the SAT/ACT and College Admissions Process
Wednesday, September 10, 6:00pm-7:30pm -- Hawthorne Library
Bob Alexander, a nationally recognized SAT/ACT test preparation expert and Dr. Sharon Alexander, an acclaimed college admissions coach, will be our guest speakers. Their publications, web site, and courses have helped thousands of students throughout the USA. Their students have been accepted at and graduated from many prestigious liberal arts colleges (Williams, Vassar, Hamilton) and national universities (Ivy League, Duke, USC, Stanford, NYU, Georgetown) as well as state universities.

Make Your Own Rubber Stamp
Wednesday, September 10, 6:00pm-8:00pm -- Monroe Street Library [more info/register]

Free Friday Feature: Draft Day
Friday, September 12, 6:00pm-8:00pm -- Hawthorne Library [more info]

TEEN Hip Hop Class
Saturdays, September 13 & 27, 2:00pm-4:00pm -- Central Library
In the Teen Hip Hop Class, local recording artist Rob Dz will be teaching Teens all about Hip Hop. Topics will cover everything from the Hip Hop culture and it's impact on the community to lyric writing and recording techniques. This class is specifically for teens grades 6-12. Attendees must bring a pen or pencil and paper as well as a USB compatible storage device (portable hard drive or flash drive) to save their work. Please note that this class is sign up only, teens signing up will be expected to attend all six sessions (One session every other week). [register]

Craft Lab
Saturday, September 13, 3:00pm-4:15pm -- Alicia Ashman Library [more info]

Teen Book Club: Amulet by Kazu Kibuishi
Monday, September 15, 3:30pm-4:30pm -- Pinney Library [more info]

Altered Golden Books Workshop
Thursday, September 18, 6:00pm-8:00pm -- Pinney Library
Get a little taste for the process of making altered books in a fun and manageable way. Each participant will start with an old Golden Book, rip out pages, add new ones, collage and decorate. All supplies provided; if you have a Golden Book you'd like to alter or collage materials you'd like to use, bring them along. [register]

Funding College Correctly
Monday, September 22, 6:30pm-7:15pm -- Pinney Library
Learn how to pay less for college. Robert DeCock, Certified College Planning Specialist, will cover both financial and non-financial components of the college planning journey.

Pinney Mini Book Festival
Saturday, September 27, 1:00pm-8:30pm -- Pinney Library
15 local authors, 15 minutes each. Come support local authors at our fast-paced author slam, co-sponsored by Mystery to Me independent bookstore. Authors scheduled to appear:
Claude C. Smith, Matt Hein, Carole Madrzak, Tina Osuocha, Sarah White, Becky Greunke, Angie Stanton, Anita Klumpers, Kat Beyer, Tien Tran, Rita Reese, Katie Green, Gary Hess, Forrest Aguirre, and Christine Merrill.

Teen Time
Monday, September 29, 3:00pm-5:00pm -- Lakeview Library
Stop by this drop-in session to mess around with video games, Rubik's cubes, cooking, art, games and more!

NeedleReads
Monday, September 29, 7:00pm-8:45pm -- Alicia Ashman Library [more info]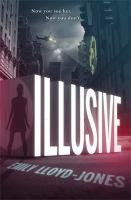 Illusive
by Emily Lloyd-Jones
After a vaccine accidentally creates superpowers in a small percentage of the population, seventeen-year-old Ciere, an illusionist, teams up with a group of fellow high-class, super-powered thieves to steal the vaccine's formula while staying one step ahead of mobsters and deadly government agents.
Isla and the Happily Ever After
by Stephanie Perkins
Isla has had a crush on classmate Josh since their freshman year at the School of America in Paris, but after a chance encounter over the summer in Manhattan they return to France for their senior year where they are forced to confront challenges every young couple in love must face.
The Kiss of Deception
by Mary E. Pearson
On the morning of her wedding, Princess Lia flees to a distant village. She settles into a new life, intrigued when two mysterious and handsome strangers arrive--and unaware that one is the jilted prince and the other an assassin sent to kill her. Deception abounds, and Lia finds herself on the brink of unlocking perilous secrets--even as she finds herself falling in love.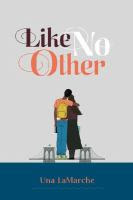 Like No Other
by Una LaMarche
Though their relationship is strictly forbidden, Devorah and Jax arrange secret meetings and risk everything to be together. But how far can they possibly go? Just how much are they willing to give up?
Through the Woods
by Emily Carroll
A collection of five spine-tingling short stories. (graphic novel)
The Unfinished Life of Addison Stone
by Adele Griffin
When a celebrated New York City teenager, known for her subversive street art, mysteriously dies, her life is examined in a series of interviews with her parents, friends, boyfriends, mentors, and critics.