Booked for Teens - May 1, 2014
Booked for Teens
Thursday, May 1, 2014
New teen books and teen events and classes.
View more Booked for Teens: Blog View | Archived Newsletter View | Insider
Upcoming Events

Chess Club
Thursdays, May 1 & 15, 4:00pm-5:00pm -- Pinney Branch
Learn how to play beginning chess and then play against other children with varied levels of experience. For children in grades K-12. Children under 7 must be accompanied by an adult.

Poetry Open Mic
Thursday, May 1, 6:00pm-8:30pm -- Central Library
6:00-6:30 Mini Workshop, 7:00 Poetry Open Mic

Free Comic Book Day
Saturday, May 3, 9:00am-5:00pm -- Alicia Ashman Branch
Free Comic Book Day is a single day - the first Saturday in May each year - when participating comic book shops across North America and around the world give away comic books absolutely FREE to anyone who comes into their stores. You can celebrate Free Comic Book Day at Alicia Ashman Branch! Stop in to pick up free comics -- and be sure to visit local comic shops for even more great Free Comic Book titles! For more information, see:
http://www.freecomicbookday.com/

Teen Tuesdays
Tuesdays, May 6, 13, 20, & 27, 3:30pm-5:30pm -- Goodman South Madison Branch
Stop by this weekly after school teen drop-in session to mess around with a rotation of The Bubbler's art and technology projects.

Shutterbugs
Tuesdays, May 6, 13, 20, & 27, 4:00pm-5:00pm -- Pinney Branch
Shutterbugs is a photography program for children ages 8 and up sponsored by the Pinney Library and Friends of the Edna Taylor Conservation Park (ETCP). Photographer Sandy Wojtal-Weber will teach children how to use a digital camera and edit digital photographs on a computer. [more info/register]

Tabletop Thursdays!
Thursday, May 8, 5:00pm-8:00pm -- Hawthorne Branch
Unplug yourself for an evening of old school entertainment! Every second Thursday of each month Hawthorne Library will have an open gaming room where you can play a wide variety of games against your friends and other library patrons. This program will be ongoing and is free for families and individuals of all ages!

Craft Lab: Trash to Treasure with tetraPAKMAN
Saturday, May 10, 3:00pm-4:15pm -- Alicia Ashman Branch
Join artist Victor Castro of the USgathering project for this hands-on participatory art workshop. Participants are encouraged to bring clean materials that would usually end up in their recycling bin (ie. yogurt containers, tetra paks, bottle caps, soda bottles, mushroom trays, etc.) and any other inorganic materials. You will discover how to make art out of unconventional materials and meet the amazing tetraPAKMAN on his world tour. #wegather This workshop is funded by a Public Arts Project Grant from the Madison Arts Commission. View Victor's TetraPak video in Spanish.

Tween & Teen Artists Wanted
Wednesday, May 14, 5:30pm-6:30pm -- Hawthorne Branch
Help create fun decorations and props to celebrate the summer reading club. Bring your creativity to this work party! For tweens and teens in grades 3 & up.

Teen Video Game Club
Monday, May 19, 3:00pm-4:30pm -- Lakeview Branch
Video games, friendly competition, and snacks. Show your friends and foes how to compete on the Wii.

Teen Book Club: Mortal Engines by Philip Reeve
Monday, May 19, 3:30pm-4:30pm -- Pinney Branch
Meet at the Pinney Library for lively book discussions and snacks provided by the Friends of Pinney Library. All books are chosen by teens. Stop at the library for your copy of the book. No registration required.

Teen Author Visit: Angie Stanton
Monday, May 19, 4:00pm-4:30pm -- Pinney Branch
Just after our monthly teen book club meeting, we will host a visit from teen author Angie Stanton. Angie will talk about her novels and we'll select one to read and discuss in June. This event is open to teens in grades 6 - 12.

Central Library Media Lab

Open Media Lab
Times available daily. Click here for a full listing.

Stop Motion Open Lab
Sundays, 2:00pm-4:00pm [more info]

Audio Engineering
Mondays, 6:00pm-8:00pm [more info]

Intro to Animation
Tuesdays, 12:00pm-2:00pm [more info]

3D World Building
Wednesdays, 6:00pm-8:00pm [more info]

Photoshop
Fridays, 2:00pm-4:00pm [more info]

3D Modeling
Saturdays, 2:00pm-4:00pm [more info]


Defy
by Sara B. Larson
Seventeen-year-old Alexa's parents were killed by a sorcerer during a raid, so she has disguised herself as a boy, joined Antion's army, and earned a place on Prince Damian's guard--but Antion is ruled by an evil king, and "Alex" must find a way to defeat him and protect her prince.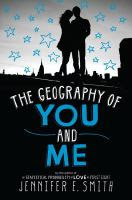 The Geography of You and Me
by Jennifer E. Smith
Sparks fly when sixteen-year-old Lucy Patterson and seventeen-year-old Owen Buckley meet on an elevator rendered useless by a New York City blackout. Soon after, the two teenagers leave the city, but as they travel farther away from each other geographically, they stay connected emotionally, in this story set over the course of one year.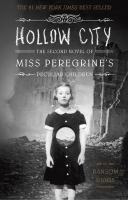 Hollow City: The Second Novel of Miss Peregrine's Home for Peculiar Children
by Ransom Riggs
Having escaped Miss Peregrine's island by the skin of their teeth, Jacob and his new friends must journey to London (circa 1940), the "peculiar" capital of the world.
The Impossible Knife of Memory
by Laurie Halse Anderson
Hayley Kincaid and her father move back to their hometown to try a "normal" life, but the horrors he saw in the war threaten to destroy their lives.
To change your subscription or unsubscribe, please visit http://www.madisonpubliclibrary.org/sunmailer/subscribe?mail=seanompl%40gmail.com&hash=41430db33f4aa1c9e97973b84ff842c6.