Booked for Teens - March 1, 2014
Booked for Teens
Saturday, March 1, 2014
New teen books and teen events and classes.
View more Booked for Teens: Blog View | Archived Newsletter View | Insider
Upcoming Events

Sew What?
Saturday, March 1, 1:30pm-3:30pm -- Monroe Street Branch
Sew your own rice heating pad with the help of an expert, Sara from The Sewcial Lounge. All skill levels welcome. [register]

Teen Tuesdays
Tuesdays, March 4, 11, 18, & 25, 3:30pm-5:30pm -- Goodman South Madison Branch
Stop by this weekly after school teen drop-in session to mess around with a rotation of The Bubbler's art and technology projects.

MadCity Makers Meetup
Wednesday, March 5, 6:45pm-8:45pm -- Pinney Branch
Join the MadCity Makers on the first Wednesday of each month at Pinney Branch Library. MadCity Makers are a group of people who get together to master the art of creation in the modern age. Bring along something you are making to show and tell or project ideas you'd like to share. Check out our Meetup page for more info: http://www.meetup.com/MadCity-Makers.

Chess Club
Thursdays, March 6 & 20, 4:00pm-5:00pm -- Pinney Branch
Learn how to play beginning chess and then play against other children with varied levels of experience. For children in grades K-12. Children under 7 must be accompanied by an adult.

One Life
Thursdays, March 6 & 13, 4:00pm-5:30pm -- Goodman South Madison Branch
Brought to you by UW's cutting-edge multicultural artistic program, First Wave, these weekly after school teen workshops will use hip-hop expression as a way to show youth they have a voice and it is indeed heard. [more info]

Poetry Open Mic
Thursday, March 6, 6:00pm-8:30pm -- Central Library
6:00-6:30 Mini Workshop; 7:00 Poetry Open Mic
Paint a Bird on It!
Saturday, March 8, 10:00am-11:00am -- Monroe Street Branch
Join instructors from the Monroe Street Arts Center in welcoming spring with your own spring bird painting. Open to painters of all ages and all levels of experience. [register]

Craft Lab: Trash to Treasure with tetraPAKMAN
Saturday, March 8, 3:00pm-4:15pm -- Alicia Ashman Branch
Join artist Victor Castro of the USgathering project for this hands-on participatory art workshop. Participants are encouraged to bring clean materials that would usually end up in their recycling bin (ie. yogurt containers, tetra paks, bottle caps, soda bottles, mushroom trays, etc.) and any other inorganic materials. You will discover how to make art out of unconventional materials and meet the amazing tetraPAKMAN on his world tour. #wegather This workshop is funded by a Public Arts Project Grant from the Madison Arts Commission.

Bone Folder's Guild
Wednesday, March 12, 6:45pm-8:45pm -- Central Library
For more info on Bone Folders Guild visit: https://www.facebook.com/pages/Bone-Folders-Guild/122421864480134

Buffalo Soldiers: The Legacy
Saturday, March 15, 3:30pm-4:45pm -- Meadowridge Branch
Kojo Productions presents a reading of their performance of Buffalo Soldiers: The Legacy. [more info]

Teen Book Club: Fangirl by Rainbow Rowell
Monday, March 17, 3:30pm-4:30pm -- Pinney Branch
Meet at the Pinney Library for lively book discussions and snacks provided by the Friends of Pinney Library. This month's title is Fangirl by Rainbow Rowell. All books are chosen by teens. Stop at the library for your copy of the book. No registration required.

Altered Books: Create a Travel Journal with Anthology
Wednesday, March 19, 6:00pm-8:00pm -- Alicia Ashman Branch
Ever come back from a trip with zillions of brochures and ticket stubs and bags as well as photos? Wondering what to do with all that paper? In this workshop you can bring your own photographs & ephemera from a recent trip or create a journal for upcoming travels. We'll use an address book (provided) as a base to experiment with various techniques and elements: pockets, envelopes, brochures and tickets as pages, personalizing with our own handwriting, photo snippets and more. [more info/register]

Art Experiments
Saturday, March 22, 10:00am-12:00pm -- Pinney Branch
Drop in to Pinney anytime between 10-Noon and make something unique. We provide the supplies, you bring the creativity! We'll provide some project ideas to get you started.

NeedleReads
Monday, March 24, 7:00pm-8:45pm -- Alicia Ashman Branch
Each month we'll feature a different new sewing book and everyone will have a chance to do one project from the book. The library will provide materials, but if you own a sewing machine that you'd like to use, you're invited to bring it with you! Open to anyone ages 12 to adult.

Start Writing Your Memoir: A Beginner's Workshop
Tuesday, March 25, 6:00pm-7:45pm -- Goodman South Madison Branch
In this 8-week workshop for beginning writers, we will explore different aspects of writing a memoir. Whether you want to share your own life experiences or pass on your family's stories, this class will get you started. [more info]

Wii Games for Teens
Thursday, March 27, 3:30pm-5:30pm -- Pinney Branch
Play a variety of Wii games including Super Smash Brothers Brawl, Super Mario Bros, & Wii Sports with your friends on the big screen! Beginners welcome. Refreshments provided by the Friends of the Pinney Library. No registration required.


Central Library Media Lab

Open Media Lab
Times available daily. Click here for a full listing.

Stop Motion Open Lab
Sundays, 2:00pm-4:00pm [more info]

Open Code
Sundays, 3:00pm-5:00pm [more info]

Technical Recording
Mondays, 6:00pm-8:00pm [more info]

Intro to Animation
Tuesdays, 12:00pm-2:00pm [more info]
.
3D World Building
Wednesdays, 6:00pm-8:00pm [more info]

Live Sound
Thursdays, 12:00pm-2:00pm [more info]

Photoshop
Fridays, 2:00pm-4:00pm [more info]

3D Modeling
Saturdays, 2:00pm-4:00pm [more info]
Deadly
by Sara Shepard
In the 14th volume in the Pretty Little Liars series, Aria, Emily, Hanna, and Spencer find their lives unraveling when A's plans change and the girls are taken to the police for questioning.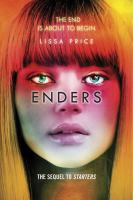 Enders
by Lissa Price
In this sequel to Enders, with the Prime Destinations body bank destroyed, Callie no longer has to rent herself out to creepy Enders--but he can still get inside her mind and make her do things she doesn't want to do. Having the chip removed could save Callie's life -- but it could also silence the voice in her head that might belong to her father.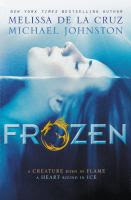 Frozen
by Melissa De la Cruz and Michael Johnston
More than a century after a catastrophic disaster wiped out most of humanity and covered much of the earth with ice, fifteen-year-old Cass yields to the voice in her head urging her to embark on a dangerous journey across a poisoned sea to the mythical land, Blue.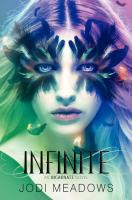 Infinite
by Jodi Meadows
The stunning conclusion to the Incarnate trilogy, a fantasy series about a girl who is the first new soul born into a society where everyone else has been reborn hundreds of times. Ana knows that soon life in Heart will be at risk so she escapes with her friends, seeking answers and allies to stop Janan's ascension and keep the other Newsouls safe. But only she knows the true cost of reincarnation and the dangers she'll encounter if she returns to stop him once and for all.
The Shadow Throne
by Jennifer A. Nielsen
In the conclusion to the Ascendance Trilogy, young King Jaron has had nothing but trouble with his advisors and regents since he ascended the throne of Carthya, and now King Vargan of Avenia has invaded the land and captured Imogen--and Jaron must find some way to rescue her and save his kingdom.